Clare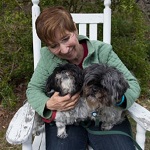 (Owner/Operator) Clare originally worked in the education and publishing fields, all the while nurturing her dream to live on a big farm with a bunch of adopted dogs. Now, she and her 3 dogs, Oz, Peanut, and Max, share their home and large backyard with many visiting pups. In addition to caring for pets and managing the business, Clare is also a proud mom and part of Acton's Dog Park Committee. Clare is a Certified Professional Pet Sitter and is Pet First Aid / CPR Certified.
Carrie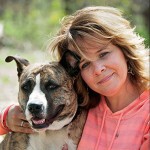 Carrie is a mother of three boys and owner of two great dogs, Noah and Eva. In the 16+ years she has been a Critter Sitter, she has befriended countless families in the West Acton area. Each one can attest to the care and love Carrie has shown their pets. Carrie takes pride in attending to the smallest of details when assisting owners with their critters, houses, and plants, allowing her clients to enjoy a retreat with complete confidence that their household is in capable hands.
Charlotte
Charlotte recently joined the team in October 2021, and is mom to two adolescent kitties. She specializes in shy and insecure dogs and loves the experience of gaining their trust over time. Charlotte is a frequent sitter for her sister's dog, Rosie, and cat, Dexter. She has lived in the area her entire life, and currently calls Maynard her home.

Diane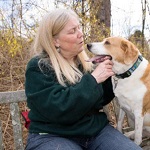 Diane started out as a client, then became a Critter Sitter - and has been associated with us for over 28 years! She is a graduate and Certified Training Partner of Karen Pryor Academy for Animal Training & Behavior. Diane is also an assistant trainer for the Charles River Dog Training Club in Waltham. She and her dog, Frieda, are registered members of the National Association of Canine Scent Work. Diane enjoys being outdoors, walking dogs in many of Acton's conservation lands.
Elizabeth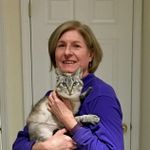 Elizabeth is our resident cat expert and has been with us for years. She has had many cats in her life, nursing several through old age illnesses. Elizabeth had Havana Browns for a number of years, that she showed to several national wins. Being a sponge for any information to do with cats, she has built quite a knowledge base, which she readily shares with our team. Elizabeth holds a Masters' degree in Animals and Public Policy from Tufts University. She currently lives in Acton with her many rescue cats.

Jen W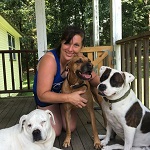 Jen has been with us since the beginning of 2018. She has always loved animals and feels fortunate to spend her days with not only her own pack, but all the furry friends she has met though ACS. Jen lives on a small farm in Stow with her husband, children, goats, chickens and three dogs. During the school year, she works with children as a special education paraprofessional. In her free time, she enjoys relaxing with family, friends, and being outdoors, especially with her animals!
| | |
| --- | --- |
| | Acton Critter Sitters is hiring! |
Katie
(Office Manager) Katie joined our team in February 2017 and started out as a part-time sitter. In 2018, she became full-time as our Office Manager. She is out with animals as often as possible while also keeping our office running smoothly. Katie is an avid animal lover of all kinds and has had many dogs, cats, and other small animals growing up. She has a rescue cat named Benny, which she adopted in 2017, and a beagle pup, Hazel, who keeps us company in the office. When she is not taking care of her furry friends and being in the office, Katie likes to spend her time traveling, going to concerts, and hiking. Katie is Pet CPR Certified.
Matt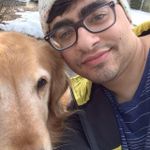 Matt has been working with Acton Critter Sitters since 2016 after he graduated with a degree in Biochemistry from Umass Amherst. He grew up with dogs and is a lover of animals of all kinds. In his spare time, he enjoys tabletop gaming, modern and contemporary visual art and cooking.
Nicole
Nicole joined us in early 2018 and we are so lucky to have her. She is an avid runner and workout enthusiast, often taking her own pup and other furry friends to nearby trails. She is a lifelong pet owner, and loves spending time with all of the critters. She especially enjoys long walks and time on the trails.
Resa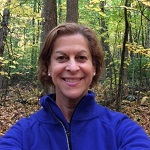 Resa came to ACS with eight years of pet sitting experience and a lifelong compassion for all animals, particularly dogs and cats. She enjoys taking dogs on long vigorous walks or runs through conservation trails. She has a passion for fitness and also works as a personal trainer. When not training people clients or caring for ACS pets, Resa enjoys spending time with her own beloved cats.
Zanna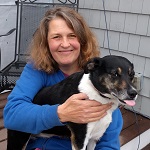 Zanna has been with us since 2015. She loves to take her big dog, Fezzik, out on the trails with other ACS dogs. She is always smiling when with her puppy pals, no matter what the weather. Zanna lives in West Acton with Fezzik, her 2 cats, and her husband and son.